This place was recommended by a friend as a good place to go with a dozen or more hungry bikers.
It is just North of Cirencester, has a large car park with a motorcycle bay.
Not for those looking for a fry-up mind – Sunday roast on the menu, together with loads of organic stuff. I had the carrot and lentil soup (delicious) served with a huge wad of homemade bread.
Masses of seating (inside and out)
Pass the "Would you take your wife there?" test:   Yes.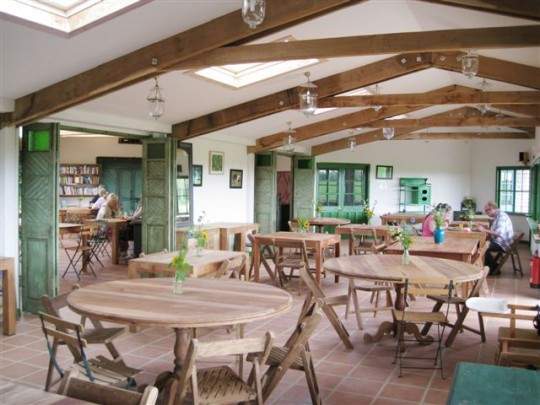 Website here: www.theorganicfarmshop.co.uk/cafe